By JONAH LOSSIAH
ONE FEATHER STAFF
Harrah's Cherokee Casinos and the Carolina Panthers have announced a five-year partnership that will make the casino an official sponsor of the NFL team.
Brian Saunooke, the regional vice president of marketing for Harrah's Cherokee, said that they are excited for this relationship and how it can help their brand.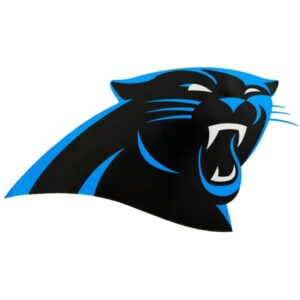 "We were introduced to the Panthers through our Caesar's cooperate support, and we began talking about a potential partnership and how could benefit both sides. Where we could gain some more exposure to customers in the Charlotte market," said Saunooke.
He says that he was encouraged by the Panthers organization during the preliminary stages of discussion.
"It's a very creative team in Charlotte. They had a lot of good ideas that we felt would be appealing to our best VIP customers and they also had some good ideas to help us expand that brand recognition."
Saunooke says that the sponsorship will be represented in multiple ways.
"The most visible way that the sponsorship will be represented is through broadcast TV and radio. The Harrah's Cherokee brands will be mentioned, and logos shown for pregame, also in-game and postgame on a rotation, so it'll be different each game. In-stadium, we have the naming rights for Panther's Champions Village, which is a hospitality location within the stadium. So, it's actually going to be the Harrah's Cherokee Champions Village. And we're the sponsor for the 5th Quarter postgame show."
According to Saunooke, a major part of this sponsorship is the opportunities it offers to Harrah's customers.
"One of the most exciting inclusions that they had for us this year was a game in London. So, we were able to send two pairs of VIP customers to a game in London…experiences like that are really hard to come by. We try to look for those exclusive opportunities for our very best customers,"
Saunooke says that getting the deal done took some time due to the number of specifics involved with the sponsorship.
"Because the NFL is a brand that has worked so hard to build their brand, they're also protective of their brand. And sponsorship agreements such as that, they tend to be a lot more detailed and lengthy contracts."
The move has been one of many that Harrah's have made in recent times to extend their brand to different markets. Saunooke talked about growing the brand in larger but not too distant areas, such as Atlanta and Charlotte. In May of this year, the City Council of Asheville announced that Harrah's Cherokee had won the bid for the naming rights of the Asheville Civic Center.
"They're comparable to each other, there's no one that's a lot more complex than the other. They're really comparable in their scope. And they each have their own individual attributes that maybe make one a little bit heavier on the advertisement side. The Civic Center is primarily an advertising sponsorship. The Panthers includes a lot of hospitality"
The sponsorship of the Civic Center can last upwards of 10 years and could cost as much as $5.75 million. At this time, Harrah's has declined to release the total price of this sponsorship with the Panthers.
Saunooke says that this is big move for Harrah's, and that the sponsorship has opportunities to grow and become a long-running agreement.
"We hope that it will be. This is a five-year agreement, and I see no reason way it couldn't develop into a longer-term relationship."