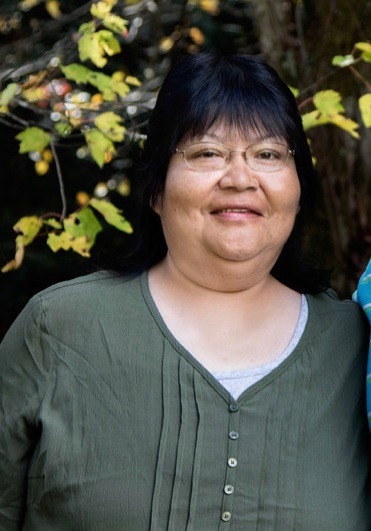 Judy Regina Bird, 48, a loving wife, mother, grandmother, daughter, sister, and aunt went home to be with the Lord after a brief illness on Friday, Aug. 23, 2019. She was born on March 27, 1971 in Cherokee and resided in the Snowbird Community. Judy, a fluent Cherokee speaker, never met a stranger. She is now rejoicing in Heaven with her son Alies and her father, William Bird.
Judy will be missed, but loved forever by her loving and supportive husband, Jesse Ortega; son, Dillion Bird; granddaughter, Kloie Bird; mother, Ellen Bird; brothers, Jim Bird, John Bird (Debbie), Jonah Bird (Emily), Jarrett Bird, and Ike Bird (April); sisters, Carolyn West (Nathan), Lillie Bird (Ronnie), Encie Bird (Chuck), and Hattie Owl (Jason). She will also be remembered by many nieces and nephews.
Throughout the years, Judy acquired many close friends whom she loved very much. Unfortunately, the list of Judy's close friends was far too long to list everyone individually.
Visitation will commence on Monday, Aug. 26, 2019 at 5 p.m. at Zion Hill Baptist Church, where Judy will await the hour of service.
Services will be held on Tuesday, Aug. 27 at 2 p.m. with pastors Coy Adams and Patrick O'Dell officiating. Judy will be then taken to her final resting place in the Bird Family Cemetery.
Pallbearers will be Josh "Smiley" Culbreth, John Bird, Jonah Bird, Jarrett Bird, Ike Bird, Mark Watkins, and Donald Crisp.