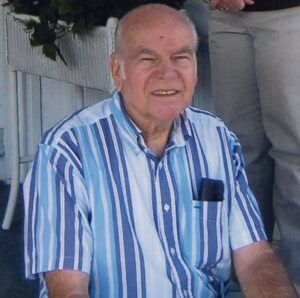 W. Frank Bragg, 90, of the Camp Creek Community in Whittier, went home to be with the Lord Friday, Aug. 2, 2019. A native of Douglas County, Ga., he was the son of the late Riley and Clara Nix Bragg.
He was a member of Hyatts Chapel Baptist Church.
Frank was preceded in death by his daughter, Jan Slaughter and several siblings.
He is survived by his wife of 52 years, JoAnne Bragg; four children, Brian Bragg, David Bragg, Rhonda Aldridge, and Nancy Schramm; many grandchildren, great grandchildren; several great great grandchildren; four sisters, Louise Copeland, Martha Montgomery, Shirley Lowery and Annette Payne. He was loved by many nieces and nephews.
Funeral services will be held at 4 p.m. on Sunday in the chapel of Crisp Funeral Home. Revs. Eugene Ridley and Richard Argo will officiate.
The family will receive friends from 3 p.m. to 4 p.m. Sunday at the funeral home.
In lieu of flowers, donations may be made to Four Seasons Hospice, 571 S. Allen Road, Flat Rock, NC 28731.