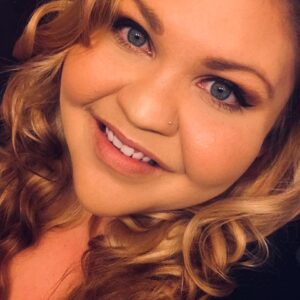 Malyn "Kelcy" Crowe, 26, went to be with the Lord on July 24, 2019, following a tragic accident.
Born in Ft. Stewart, Ga., she was the daughter of Noland Crowe (Kema) of Manning, S.C. and Rebecca McClure (Kelley) of Sylva.
She is survived by her greatest love, her 4-year-old daughter, Liddie-Mae Crowe; brother, Ryan Crowe; step-sister, Miranda Saunders (Alex); step-sister, Mallory McClure; step-brother, Cameron McClure; mother, Rebecca McClure; step-father, Kelley McClure; father, Noland Crowe; step-mother, Kema Owens; grandmother, Dovie Mae Stephens; grandfather, Huty Stephens; grandmother, Gaynell Crowe; uncle, Henry Stephens (Jeanie); and aunt, Ronnie Lossiah.
Services will be held at Appalachian Funeral Home on Sunday, July 28 visitation from 1 p.m. to 3 p.m. with services following.
In lieu of flowers, please donate to your local animal shelters or rescues for Kelcy's love of all animals of all shapes and sizes.
An online registry is available at: www.appalachianfuneralservices.com
Appalachian Funeral Services is serving the family.