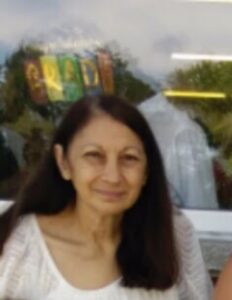 D. Charlene Bird-Stiles, 61, of Cherokee, went home to be with the Lord Friday, July 5, 2019 at her residence.
A native of Cherokee, she was the daughter of the late Theron and Katherine Crisp.
She was an active member of Bethabara Baptist Church and den leader of her Cub Scout group.
She was preceded in death by her husband, Lee Stiles; sister, Margie Howard.
She is survived by her children, Toby Bird, Joey Bird, CeeGee Bird, Sandi Franks, Jesse Franks; 19 grandchildren; one great grandchild; sister, Gail DeHart and husband Eddie; and brothers, June Bug Crisp and wife Evie, Floyd Howard, and Kenny Crisp.
Funeral services will be held at 2 p.m. Monday, July 8 at Bethabara Baptist Church. Revs. Michael Watson and Logan Parton will officiate with burial in the Birdtown Cemetery.