By SCOTT MCKIE B.P.
ONE FEATHER STAFF
Michigan-based heavy metal band Heartsick will return to Cherokee to headline a five-band show next month.  Heartsick, fresh off their sophomore album release of "Sleep Cycles", will play the Yellowhill Activity Center on Friday, June 14 along with local groups Pride Before a Fall and River Kane, New York-based Sun & Flesh, and Asheville's Artificial Oceans.
Tickets are $5 at the door and the show will run from 6:30 p.m. to 10 p.m.
Pride Before a Fall, fronted by Amble Smoker, a member of the Eastern Band of Cherokee Indians (EBCI), will be playing their 15th anniversary show that night.  He's joined in the band by EBCI tribal members Adrian Hornbuckle and Jeff Bean.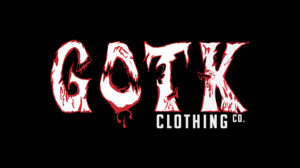 In addition to their special show, Smoker, will be launching a new clothing line called GOTK Clothing Company (https://www.facebook.com/GOTKClothing/) whose tagline is "Exalting the Virtues of Horror, Hardcore, Metal, and MMA".
"We're focusing primarily on horror and we're going to create our own characters with their own storylines, and we'll offer t-shirts based on those characters," Smoker said.  "Right now, there are 13 villains that we're doing and that's going to be the first series."
A long-time musician himself, Smoker said the new clothing line will be involved in the music scene in sponsoring bands, such as River Kane, and also promoting shows.  "We're going to be doing shows like this on a pretty regular basis both here and in places like Spartanburg, SC; Orlando, Fla.; Louisville, Ky.; and Indianapolis, Ind.  Those will be the primary markets that we'll hit up first."
Smoker is looking forward to the June 14 clothing launch at the show.  "This will be the first opportunity people will have to buy the products (t-shirts, basketball shorts, hats, etc.).  We have quite a few items."  They are launching their online store on Saturday, June 1 at gotkclothing.com.
Heartsick played a show in Cherokee several years ago, and they're greatly looking forward to playing here again.  "Our first time was awesome," said Alfonso Civile, lead vocalist.  "Our bassist (Waylon Fox) is actually 100 percent Native from Michigan and Canada.  The first time we got to play there in Cherokee it was awesome getting to experience the Native culture.  It's going to be great to be back."
Since that first show, Heartsick has released its second album, entitled "Sleep Cycles", to rave reviews and increased play on their Spotify page (https://open.spotify.com/artist/3tfC4he1YRvpkYhQHIaikr).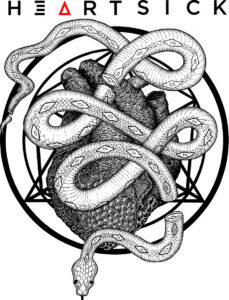 Kyle Scott gave the album an 8.5 rating out of 10 on metal-temple.com and wrote in his review, "If their latest album, 'Sleep Cycles', proves anything, it's that there is always plenty to be angry about in today's time.  Lyrics circle like bloodthirsty sharks around topics such as artificial culture, self-destructive anxieties, and crippling memories of a past that takes hold with all the strength of a bear trap."
Civile said the album has been doing really well in Europe.  "We're looking at possibly getting ourselves across the pond and into the Europe market."
The group, which also includes Richard "Jerred" Pruneau, guitar, and Justin Robison on drums, just finished several small tours in the United States.
"We wrote these songs for two years and we tweaked them to the best that they could possibly be, and I think it shows in the reception that it has been getting," Civile noted.  "All of the reviews that we've had have been very positive."
In a world where some bands change with the wind, Heartsick has remained true to their roots.  "Any band, regardless of genre, wants to grow and I think the entire idea is to grow and expand.  And, if you're growing and expanding why do it?  Who wants to stay stagnant?  We're still a heavy metal band, and we've never aimed to be anything other than a heavy metal band. And, that's what we want to be.  We're happy in that space.  We all really love that space."