By SCOTT MCKIE B.P.
ONE FEATHER STAFF
Cherokee will be a focal point for discussions on science and engineering in Indian Country as over 300 students and leaders will attend the annual American Indian Science and Engineering Society (AISES) Leadership Summit.  The event is set to be held at Harrah's Cherokee Casino Resort from March 14-16.
Information from AISES states, "The Leadership Summit has something that all participants can get excited about with over 30 break-out sessions and all forms of learning from written materials, workshops, in-person conference participation, and introspection."
In addition, the event will include many other activities including a Faculty Career Development Workshop for those wishing to one day become STEM faculty, presentations by the Pre-college Energy Challenge Poster winners, as well as chances for participants to interact with AISES Board members and staff.
Several tribal entities are sponsors for the event.  Tonya Carroll, Ray Kinsland Leadership Institute manager, said that program participants and staff from her program as well as the Jones-Bowman Leadership Program have been involved and presented at the Leadership Summit and the AISES National Conference for several years.  "While traveling to the conference is an educational experience in its own right, we felt strongly that supporting bringing the AISES Leadership Summit to Cherokee would allow the AISES Organization to reach so many more people in our community that are interested in the STEM fields."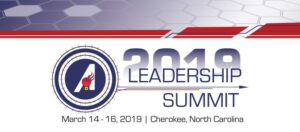 She is excited that the EBCI is hosting the event.  "The benefits of having the AISES Leadership Summit in Cherokee goes hand-in-hand with our mission to create a community of life-long selfless leaders deeply rooted in Cherokee culture. Having a successful, Native-led organization, such as AISES, come to Cherokee gives our people a chance to be exposed to so many opportunities for education, career paths, networking, and learning leadership skills that could potentially shape the next phase of their lives. The support we have received to help bring this conference here from the community is outstanding. Along with the Ray Kinsland Leadership Institute staff, many individual community members have reached out to offer help and support, as well as Principal Chief Richard G. Sneed, Vice Chief B. Ensley, all of the EBCI Tribal Council representatives, Cherokee Central Schools and the Qualla Education Collaborative, the Cherokee Boys Club Board of Directors, and the Cherokee Preservation Foundation. When it comes to giving our people the opportunity to succeed, it is always heartwarming to see how our community comes together to support one another."
Alicia Jacobs, Jones-Bowman Leadership Program special initiatives director, is the vice-chair of the AISES Board of Directors.  Of the AISES organization, she noted, "The AISES organization is committed to ensuring that Native students have the resources needed to not only pursue STEM fields but that they are supported in the process. AISES supports EBCI pre-college students and their educators by providing culturally based curriculum and activities that will increase the student's knowledge about STEM and access to these careers. Native students pursuing STEM careers need the support of other students, professionals, mentors, and organizations to support them through the process of obtaining their degrees.  AISES does an outstanding job with supporting these students."
Jacobs, a Cherokee Nation citizen, is also thrilled that the Leadership Summit is coming to EBCI tribal lands.  "The benefits of the Eastern Band of Cherokee Indian to host the AISES Leadership Summit here in Cherokee is huge as it is providing our community of youth and local professionals with the message that the Tribe supports them.  As the infrastructure of the Tribe continues to grow, we need to ensure that we are preparing our enrolled members to take on the roles within these STEM fields and by the tribe hosting this leadership summit they are supporting the sustainability efforts of our community. Building relationships within tribal communities and connecting with the students is crucial and that is something that AISES has been working on within the Cherokee Central School system for several years now."
She added, "The success of exposing these students has increased the opportunity on a national level for several of our Jones-Bowman Leadership Award Program students as they have served in the Region 7 role simultaneously and have been recognized by receiving leadership awards. I am grateful the Tribe and community members have stepped up to support this summit whole heartedly as it validates the urgency to build a stronger community of STEM professionals who will be prepared to meet the demands of our tribal infrastructure."
For more information on the upcoming Leadership Summit, visit: https://www.eiseverywhere.com/ehome/index.php?eventid=375978&