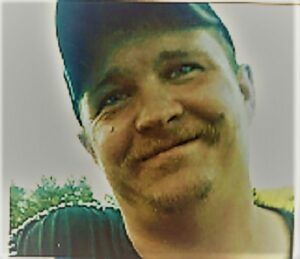 Jim Newcomer, age 42, passed away on March 22, 2018 at his residence in Cashiers.  Jim was born in Cherokee, and was an enrolled member of the Eastern Band of Cherokee Indians.
He was the eldest son of John and Shirley Newcomer.  He attended Blue Ridge School in Glenville and was self-employed.
He enjoyed working on cars, camping, hunting, fishing and just generally being outdoors.  He was a family man that enjoyed life and spending time with his children.  He was a wonderful man that had a heart of gold and will be deeply missed by all that knew him.
He is survived by his fiancée, Ashley Graham; five children, Warren, Samantha, John, Sawyer, and Eli Newcomer; one step-son, Ryan Boot; one brother, Phillip Newcomer; two nephews, Andrew Masters and Yona Newcomer; one niece, Saphira Newcomer; seven uncles, Buford, Tom, Gilbert, and Jerry Smith, and Bud, David and Robert Newcomer; five aunts, Janice Faus, Corky Swayney, Alice Caley, Kathleen Smith, and Carolyn Newcomer; and numerous cousins also survive.
Jim was preceded in death by his parents, John R. Newcomer Jr. and Shirley A. Smith; his grandparents, Buford and Eleanor Smith and Mr. and Mrs. John R. Newcomer Sr.
Visitation will be held on Tuesday, March 27 from 12 – 2pm at Long House Funeral Home with funeral services to follow at 2pm.  Pastor Dan Conseen will officiate.  Burial will follow at the Smith Family Cemetery.   Pallbearers will be Carmen Welch, Warren Newcomer, Auston Young, Delbert Ward, Ryan Boot and Matt Whattenberger.