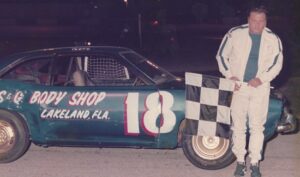 Charles "Ronald" Tomlinson, 73, of the Wolftown Community in Cherokee, passed away after a brief illness on Sunday, March 4, 2018 at his home.
He lived in Lakeland, Fla. for 51 years.  He was a long haul truck driver and was of the Baptist faith.
He is survived by his wife, Phyllis Lambert Tomlinson; his children, Lisa Tomlinson of Lakeland, Fla., Patricia Ricks of Cherokee, Monica Ricks of Knoxville, Tenn., and Ray Ricks of Cherokee; four grandchildren; three great grandchildren; one brother, Donald Tomlinson of Lakeland, Fla.; one sister, Sharon Phillips of Lakeland, Fla.; and grandchildren who were the light of his life, Houston Reed, Rayna Ricks, and Dallas Ricks.
Ronald was preceded in death by his parents, Morgan Tomlinson and Willa Mae McKinsey Tomlinson; and two brothers, Jimmy Tomlinson and Jackie Deloy Tomlinson.
Visitation will be held on Wednesday, March 7 from 5 – 7pm at Long House Funeral Home.  Funeral services will be held on Thursday, March 8 at 2 pm at Long House Funeral Home.  Rev. Randall Miller will officiate.  Burial will follow at the Tow String Cemetery.  Pallbearers will be Charles Young, Everett Reagan, Willie Lambert, William Lambert, Richard L. Lambert, Stephen Kirkland, Harold Reagan, Kasey Reagan, and Mike Ricks.