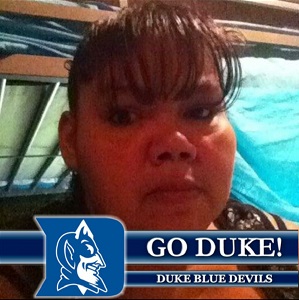 Christy Lou Wachacha, 43, of the Wolftown Community in Cherokee, passed away unexpectedly on Tuesday, Feb. 27, 2018 at the Cherokee Indian Hospital.
Christy was a loving mother, daughter, sister, and friend.  She always had a kind word for everyone she met.  She worked at the Cherokee Casino as a lead in the EVS department.  Christy loved working with her friends at the casino and was very proud of her time there.  Every night before she left for work she would always give her babies a hug and a kiss and told them she loved them.  Her pride and joy were her kids, Julian, Gali, Beatriz, and Rande.  Christy is not alone.  She is now in heaven with God, Jesus, holding her baby Rande and with her family.
She is survived by her children, Julian, Gali, and Beatriz Wachacha, all of the home; sisters, Gail Wachacha, Tina Saunooke, and Mary Jane Smith (husband Alan); nieces, Shalana Wachacha and Daryn Smoker; aunts, Marie Swayney, Darlene Davis, Lucille Smith, and Wilma Taylor; uncles, Bob Taylor (wife Joyce) and Ed Taylor (wife Cleo); and special friend, Dailey Pheasant.  She is also survived by many other family, cousins, and friends.
Christy was preceded in death by her parents, Rev. Tom Wachacha Sr. and Edna Ruth Taylor Wachacha; one son, Rande Wachacha; and two brothers, Tommy Wachacha Jr. and David Wachacha.
Visitation will be held on Friday, March 2 from 10:30am – 2pm at the Acquoni Baptist Church with funeral services to follow at 2pm.  Pastors Noah Crowe, Jim Parks, and James "Bo" Parris will officiate.  Burial will follow at the Wachacha-Taylor cemetery.  Pallbearers will be among family and friends.
Long House Funeral Home is assisting the Wachacha family.